Erin Pell + Alex Hillmer= Pellmer Creative
We have long been "the Pellmers" to our friends since we started dating in 2002. #Pellmer was our hashtag before hashtags existed! 
15+ years, multiple corporate + design jobs, 2 cats, 2 kids, 13 goats and an uncountable number of chickens later, Pellmer Creative was born out of a desire to bring world-class graphic design + branding to inspired entrepreneurs at every stage of business.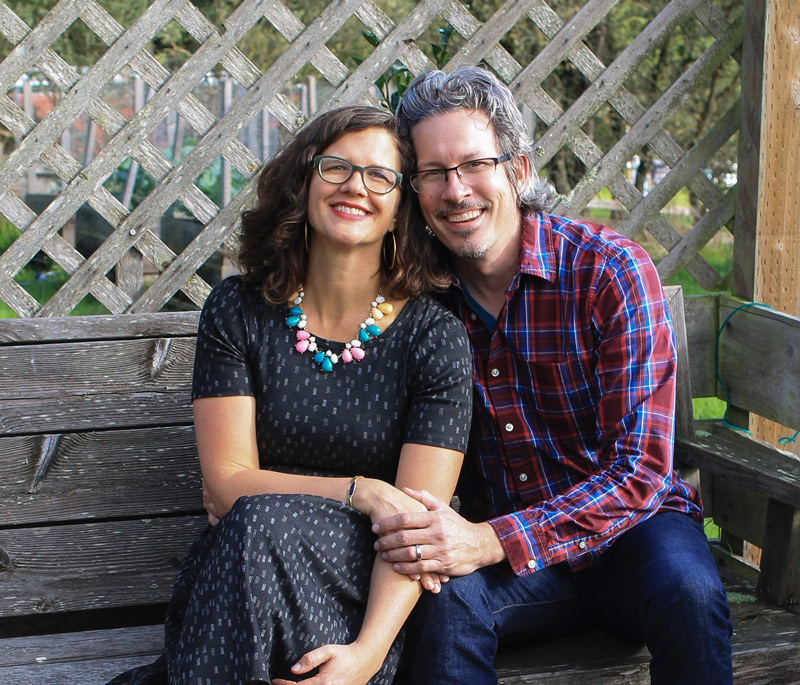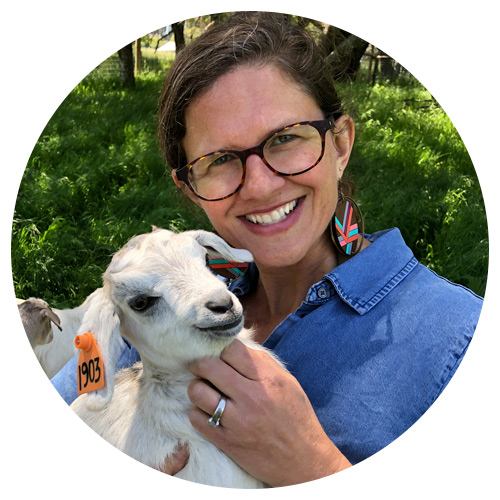 Erin (Pell) Hillmer
Founder & Creative Director
Erin fearlessly leads Pellmer Design with one very important goal for all businesses: she aims to always deliver high-end design. For fledgling businesses, Erin's aesthetics help them take off with ease and style, and for larger clients, her depth and breadth of experience ensures deep knowledge mixed with of-the-moment creativity for transcendent results.  
Erin has been designing and art directing for 20 years, primarily for the tech industry. She started in advertising with Foote, Cone & Belding (FCB) in San Francisco during the initial dot com boom of the late '90s, then moved on to work in-house for Oracle. In 2002, Erin was the second marketing design hire for Salesforce.com, where she worked for several years on everything from their website, numerous marketing campaigns, traveling trade show booth and signage. She managed the entire look and feel for multiple Dreamforce events, managing all signage and conference guides for San Francisco's famed Moscone Center.
Erin started consulting in 2008. She has worked with a range of clients on projects including branding, website design, event booth and collateral design, packaging, social media and demand generation . Since moving to Sonoma County, she's found a passion for helping small, women-started businesses launch with a professional looking brands and websites that reflect their voice and vision.
When not pushing pixels on screen, Erin can be found in West Sonoma County hanging with her husband and 2 kids. She also likes playing with yarn, frolicking with her goats and chickens and trying to grow a garden.
Alex Hillmer
Creative Director / Principal Designer
Alex set his design path at an early age, armed with a bunch of art supplies and a Commodore VIC-20 computer. After graduating from CSU, Chico with a degree in Visual Communications '97, he began his design career near his home town, Manteca, and in 1999 moved to San Francisco to deep-dive into graphic/web design, events, and later, social media, and demand gen marketing.
Having worked at tech giants, Oracle, Salesforce (10 years!), Workday, and Veritas, Alex honed his skills and held various design roles including, Senior Designer, Interactive Art Director, Senior UI/UX Designer, and Senior Principal Visual Designer respectively. Icon library creation to SAAS product launches. Web banner ad design to massive event digital campaigns. Engaging illustrations to local business branding.
In late 2018, he joined his wife, Erin, in their pursuit to grow her design business.
"I really enjoyed working in the software/tech industry for nearly 20 years as an in-house designer/art director, and look forward to working on projects with my peers, as a consultant. Since moving to Sonoma County, I'm thrilled to work with local businesses and entrepreneurs to obtain their design and marketing goals."
Between Pellmer Creative projects, Alex enjoys writing music, tinkering with his guitar collection, homesteading at their Sebastopol, California home and hanging out with his family.
You are all about your business.
We are all about making your business look good, so you can confidently do what you ❤️.