Tray.io
website design / graphic design
Dynamic cloudstack connector company Tray.io reached out to Pellmer Creative to step in as an in-house marketing designer. Collaborating closely with the CMO, we created new platform pages, a new solutions section, pricing pages and many small design updates to their website.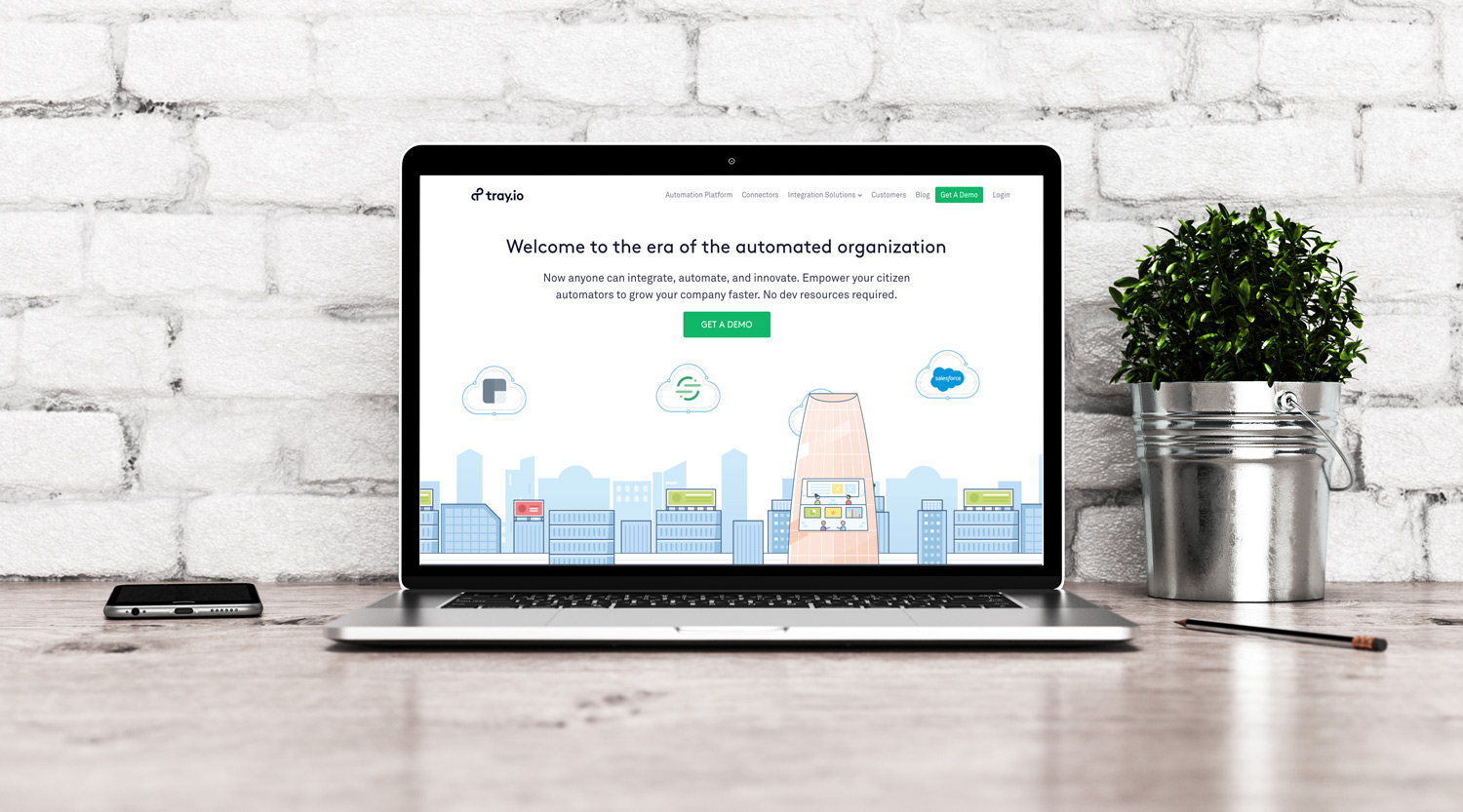 Multi-Demo Landing Page
Tray wanted to give it's customers flexible options for trying their product. Pellmer Creative concepted and designed a landing page that allowed users to sign up for 3 different demo offerings without leaving the page.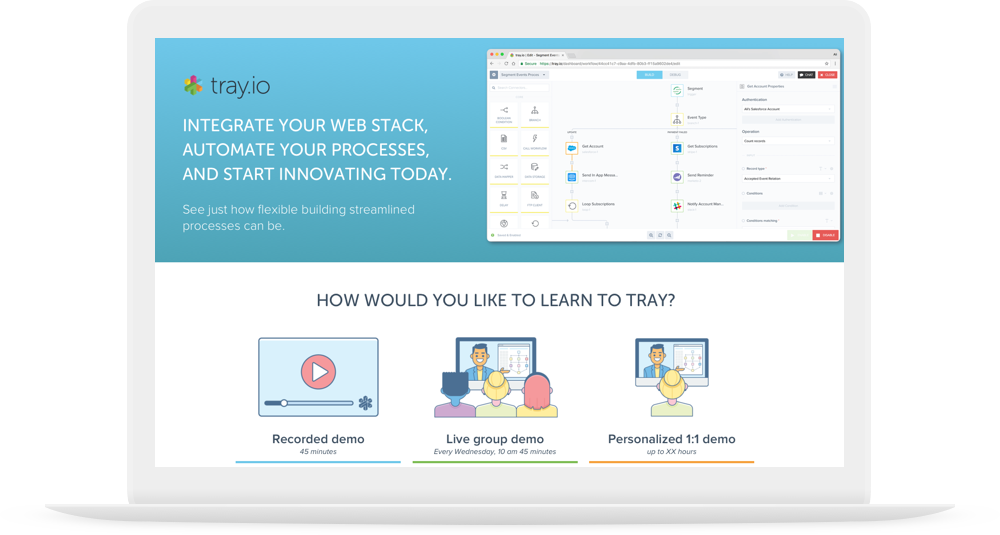 Tray.io platform section
Pellmer Creative concepted and designed a new tabbed page for Tray's platform section. The content was robust, but they wanted it housed on one page. We created a design that was easily digestible and worked across mobile platforms.