Thanx.com
website design / graphic design / event design
Thanx is a fast growing start-up in the customer loyalty and rewards space. As they grew their product, they realized the need for a specialized marketing designer.
Enter Pellmer Creative. We worked closely with the internal Thanx team to create new sections and pages on thanx.com, a new trade show booth presence, product launch pages & social media assets to promote the brand.
We continue to work closely and seamlessly with the internal team and external development team.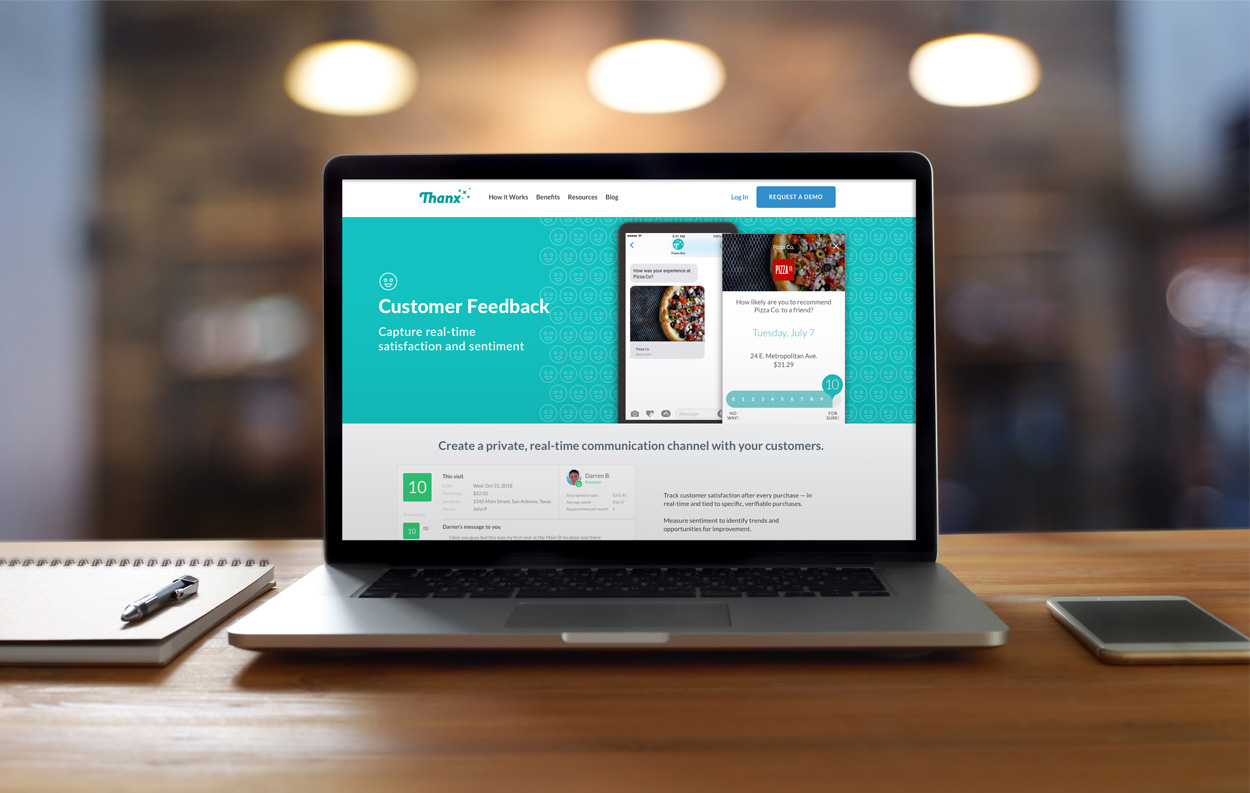 Thanx.com Restaurant Marketing Academy
Thanx.com wanted to boost it's SEO ranking. We worked with the content team to create a resource center that pulled existing content from the website and displayed it in a search engine friendly way. This section was created to be duplicated for additional industries.
Thanx.com Features Section:
Concepted and designed a new "Features" section of the website. We created engaging and dynamic pages with compelling CTAs and graphics to highlight the product features and (most importantly) drive more traffic and leads to the website.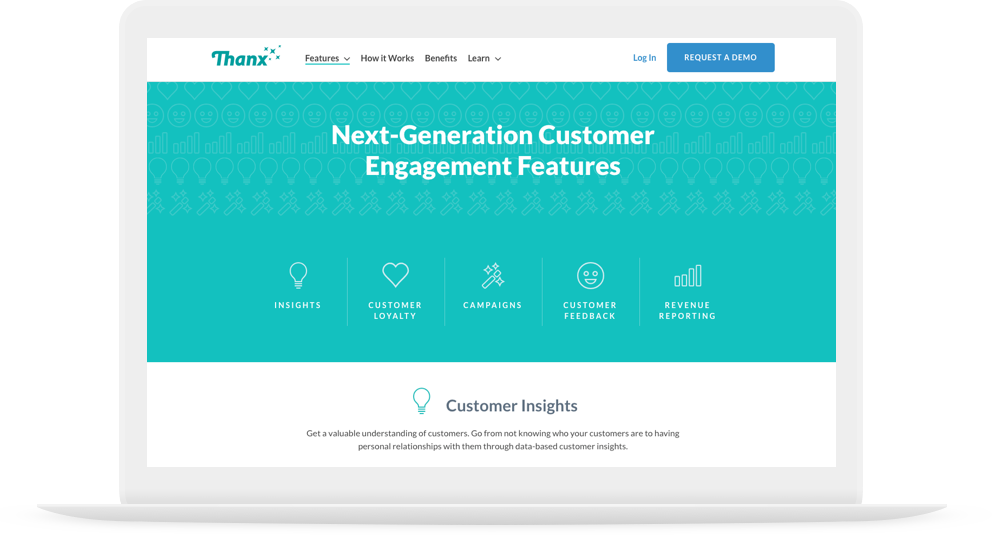 Reworked the "How it Works" section of Thanx.com.  Worked with content team to streamline the story of how the Thanx solution works for their customers.
Erin is a dream to work with. She consistently delivers high quality designs with an incredible attention to detail. Erin has an uncanny ability to distill complex concepts and meandering briefs into engaging and beautiful designs. And all of this delivered on time, on budget, and on brand.